AFF DANCE WORKOUT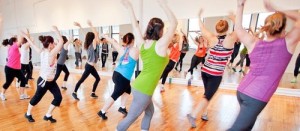 According to exercise psychologists, more people are turning to the dance floor for a workout instead of going to the gym regardless of gender or social status. The main reason being that Gym Dancing is enjoyable, safe, balanced and promotes fitness.
One session of AFF Gym Dancing lasts for about 45 minutes. Sessions are run by trained dancers or fitness instructors who use music and dance to create a 'fun atmosphere' to engage individuals to exercise.
AFF Gym Dance is mentally stimulating' requiring focus on coordination and learning movement patterns in a group. It requires being mentally engaged with physical movement and a constant mind-body connection led by the facilitator.
Currently, AFF is running one class a month. This started on the 24th September 2016, with a plan of increasing it to two sessions monthly from January 2017.
AFF Gym dancing is an avenue for making friends and sharing ideas. Each class has a maximum capacity to engage about twenty participants.
At the end of each session, participants the liberty to mingle and chat with other group members for up to fifteen minutes.
AFF also employs professionals after each session to give a fifteen-minute talk/lecture on various topics such as nutrition, healthy eating, new recipes and cooking tips.
AFF looks after the total wellbeing of the individual; as such, we collaborate with various organisations and professionals. Gym members can access free information or be signposted to various organisations and professionals on specific issues.
Benefits of AFF Gym Dancing includes:-
1. Improvement in your general health and wellbeing
2. Toning your muscles and increased fitness
3. Weight management
4. A great way of having fun and making new friends
5. Healthy eating tips & avenue to learn new recipes
6. Signposting to professionals on specific issues
THREE KEY ADVICE (By De Mille)
1. TREAT ANY PAIN FIRST
People should see their doctor and, perhaps, a physical therapist to have their pain issues diagnosed and treated properly. Pain is a warning signal that something may be wrong.
2. WEAR GOOD SHOES
Dance shoes often don't have the kind of cushioning and support that other exercise shoes offer. Style should not completely replace sensibility. Dancers should be careful about the footwear they select.
3. DON'T OVERWORK YOURSELF
People can challenge themselves more than they should. As with any activity, pacing yourself, listening to your body and knowing your limits is important.
BOOK NOW;
To find out more or add your name as attending the next class, please send us an email with name, and contact number to amethystfamilyfoundation@gmail.com
Amethyst Recommends;

***Why not check out motivational wall quotes to help inspire you whilst working out***
Visit
https://www.iluminair.com/collections/fitness
for more information